Nowadays cars have a new function named GSI ( Gear Shift Indicator) . That function indicates when to shift up. And thank to that you can save  fuel consumption and ( off course) save more money. But this indication can be useful for older cars. Ceriboo thought about them by releasing ecocoach!
How does the application work?
Ecocoach works with a bluetooth tool name elm327 (Note that it is not the apps from Ceriboo that uses this tool: see Diagnose your car or Use freely ELM327) see below.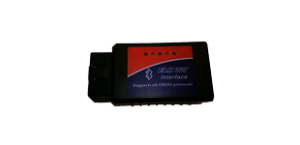 This tool has to be connected to the OBD plug of your car. it will will be connected to your windows device by Bluetooth.
What data are read from my car?
Once connected ELM327 this request for engine information: engine  and vehicle speed. with those data ecocoach will advise you to shift up. Thus, ecocoach uses your device gyrometer to warn you about the car violent movement share like a radar..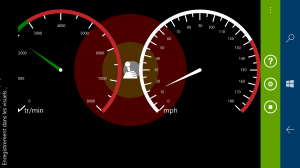 Bonus
As requested by many beta users if your not using the GSI system you read the stored and pending Data Trouble Codes (DTC) of the car.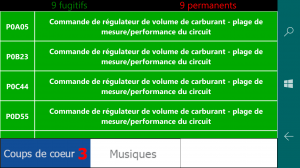 Warning
Before starting this application please be in safe conditions (vehicule stopped). CeriBoo will not be responsible in case of car damages. This application works on cars thats supports OBDII Protocol
The application is free with ads, universal (8.1 and 10!) and is available here. Enjoy!