Hello all
As you know 2 new devices join the Fitbit family : Versa 3 and Sense. You can already preorder them on official Fitbit Website. Those 2 devices bring a new screen design.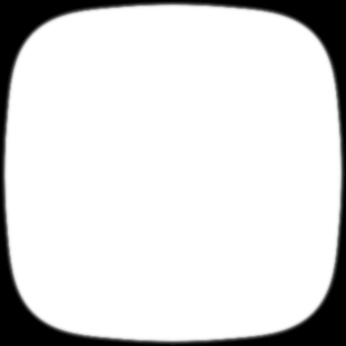 As you can see the design as a squircle unlike the other member of Versa family. so if you want your versa design to be Sense/Versa 3 compliant, you need to adapt probably your clockface/app…. That was my case. Tip: a developer provide a url link to check via your developer ID if your products are compliant or not here. According to that site i have…. 1 clockface compliant.
Example
Let's take as example Fairy Watch. Fairy watch is non compliant at the moment.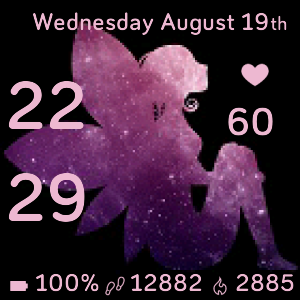 If i put the squircle filter i have this: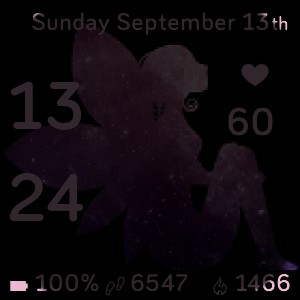 As you can see I have data over the filter. So that's why my clockface is not compliant. I don't want to have a dedicated design for Sense/Versa 3 but a common design. So the solution is to work on versa Watch with that filter. After few reflexions i decided to remove the month information and put battery state and cal meter higher to finnaly have this: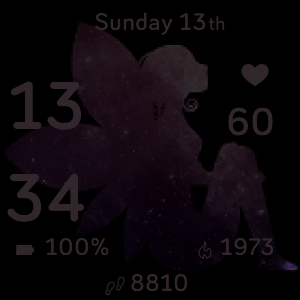 Now thank to that filter I know that my next update will be normally compliant. and without filter ( and the fairy size review) . As a result we have this: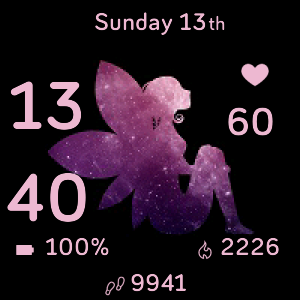 Conclusion
To sum up if you don't want to miss the start of the new product i Invite you to use now a sense/versa3 filter to make your your product or to update the ones you already released ( especially if you have paid products) from my side I have to modify ….. all of my product!
Note: here is a link to a filter found in Fitbit Discord chat room here