Hello everyone !
I released lots of clockfaces by paying pictures or downloding public domain pictures. I have some in which the clockface downloads pictures from a panel of pictures (Pexels or Bing with Partnership). I always wanted to create a clockface that could feel like a Vintage game… From A to Z!
Vintage game?
Yes I always wanted to do that but i am not skilled. So i thought about creating a game environment in a clockface. So I needed to think about a tool to create my characters, environment and so on…
What Software?
I decided to look for a free software to create sprite and allow me to see if my animation is « beautiful ». I found Piskel. I downloaded it and started working. As a model i took inspiration in …. Pinterest ! As i want to work with pixels I looked for inspiration in talented people that share their hama picture (for example here). No I have to tan that software.
Now what? What is the theme?
Now I am going to build that clockface with my drawing. my theme is a car race. So I looked for an example of drawing, picture… a HAMA like race car.
I found this. then I started drawing it to finally maaged to realised this.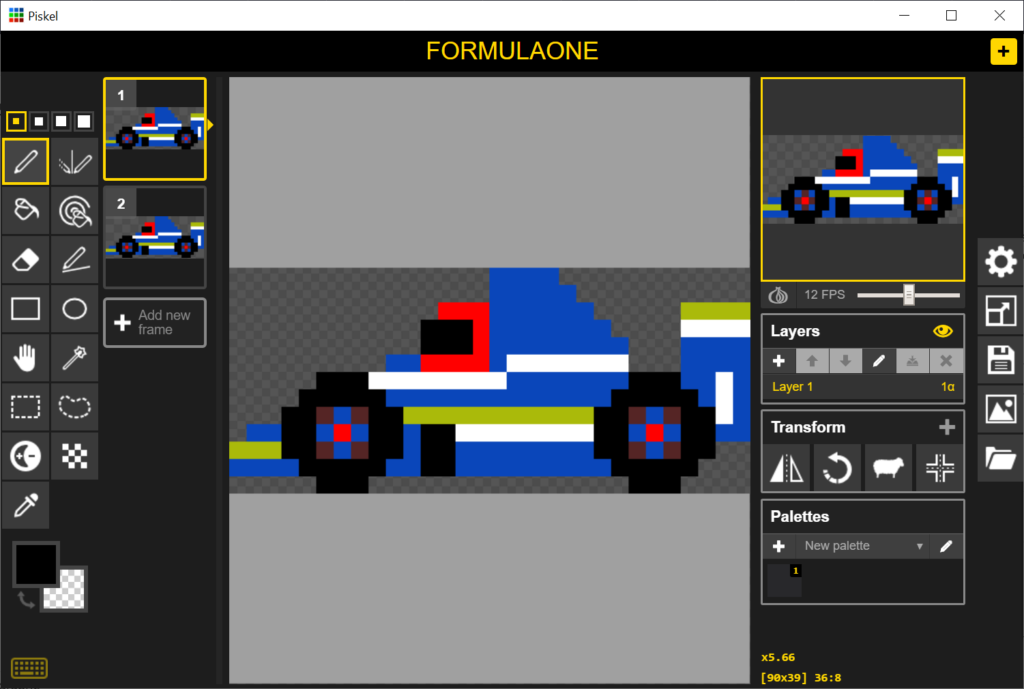 Why I choose Hama? Because one « Hama » can be one pixel ☺.
Now i created my race car, i have to build an environnment according to the watch definition. As I own a fitbit Sense, I started testing on it. So I made a square environment.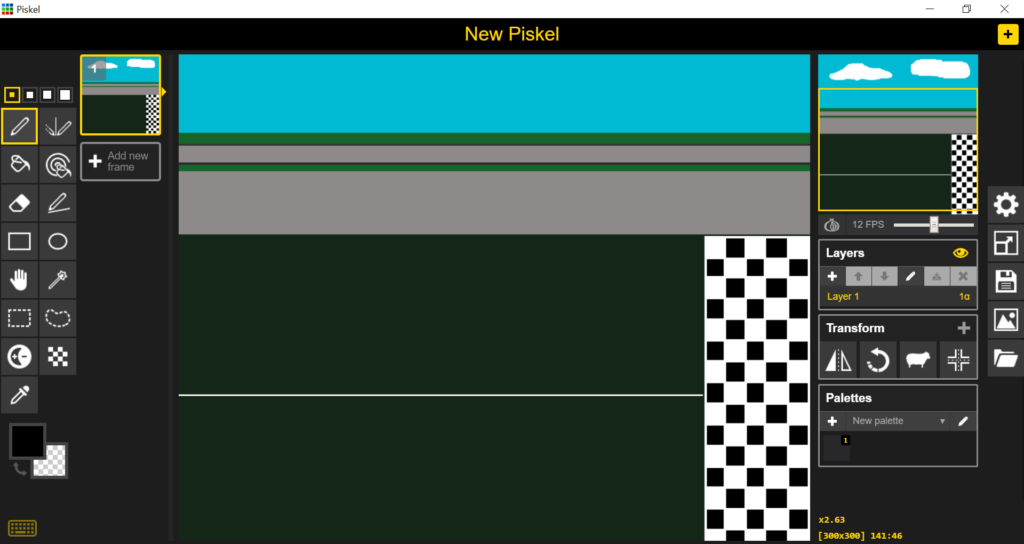 What is the role of the car? What Data will be available? See you in Part 2!